Ohio Personal Injury Attorney Jay Hurlbert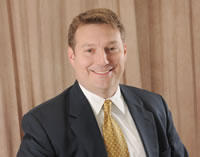 Jay J. Hurlbert is an attorney in Columbus, OH practicing in Car Accident, Wrongful Death, Insurance, and Personal Injury. As an experienced injury attorney , Attorney Hurlbert provides the wisdom and experience regarding the potential strengths and weaknesses of each case.
Jay previously managed the litigation practice at a well known personal injury firm where he spent eight years representing the rights of people injured due to the negligence of others. During his tenure there he recovered millions in settlements and verdicts.
Free Case Evaluation
Request information or schedule an appointment with a lawyer. Your free evaluation meeting is without any fee or obligation.
Take Action Now
Take Action Now
Firm Practice Areas
Change
Sometimes the changes that occur in life come along unexpectedly. Especially when an injury caused by the carelessness of another has created physical pain, financial hardships and time-consuming tasks.
Need
When you or a loved one has been hurt you need a trusted personal injury attorney dayton to help you sort through the medical bills, the phone calls from the insurance company, the police reports, and the car repairs. You probably have concerns about getting through the needs of the day and wondering what the needs of the future might be. You need a dependable Ohio Injury lawyer who can navigate you through all the potential pitfalls.
Solution
The Law Offices of Jay Hurlbert can guide you through this difficult time. Jay Hurlbert has spent his entire legal career helping injured people from those injured on-the-job or involved in accidents.
With 15 years of legal experience, Ohio Personal Injury Attorney Hurlbert knows how to maximize your recovery ensuring that you are fairly compensated. He has recovered millions in settlements and verdicts. You focus on getting back on your feet and we'll take care of the rest.
We understand that most people don't relish the thought of having to sue. Most cases can be resolved without the need to file a lawsuit. However, if the insurance company or responsible party doesn't provide a fair and reasonable offer then Attorney Hurlbert will file a lawsuit and manage the process to the very end.
Personal Attention
From the first phone call to the end, Jay Hurlbert will be involved in every aspect of your situation and will know how it impacts you and the ones you love. We take the time to explain your legal rights in simple terms along with the legal process. Your case is unique and you deserve an attorney who will take the time to listen and fight vigorously for you.
Testimonial
"Jay keeps a consistently high level of integrity. He was just as polite and forthright when we closed my case as when I first spoke with him. He called frequently to update me and patiently reminded me about the steps of the case of which I needed to take care. Also, what I really appreciated was that when it was time to make decisions, Jay gave his advice and gave the reasoning behind it, and at the same time convinced me that he would support whatever decision I might make. I trust this man and cannot think of a better quality in an attorney."
Recent Blog Posts
After being involved in a serious car accident a year ago, I can now understand the overwhelming feelings that victims can feel. I was severely injured and became disabled as a result of being […]
One of the most life-changing experiences of my life occurred just a few weeks ago. A few weeks ago, I was involved in a serious car accident. A young adult had been driving late […]
Ohio residents who sustain injuries in a car accident will want to have their medical bills and auto body shop expenses paid if the accident was due to the other driver's negligence. Before this […]