Protect Yourself With Legal Counsel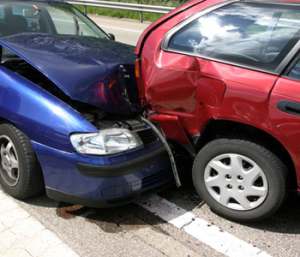 When it comes to car accidents, it is important to get in touch with a Columbus car accident attorney as soon as possible. A legal expert can help you make wise decisions during those first moments when strong emotions overthrow sound judgments.
Whether you are the victim or the one at fault, being represented by an experienced attorney sends the other party a strong message that you have your best interests in sight. The sooner you get help, the better.
Car Accidents in Ohio
Car accidents are one of the leading causes of injury and death in the United States and the state of Ohio. According to 2012 car accident statistics provided by the Ohio Department of Public Safety, nearly 300 people per day were injured in automobile accidents in the state of Ohio. Sadly, several people lose their lives every day in Ohio due to car accidents.
Indeed, there is nothing quite as effective as a vehicular accident in causing physical injury, mental trauma, disability, and even death. And even after the accident, those involved can expect long-term and continuing costs, especially if the court of law is needed to bring justice to your situation.
Medical Support Is Crucial
Having a car accident attorney in Columbus by your side will help you secure the medical treatment you need and deserve.
There are many injuries that arise from car accidents. You will be lucky to walk away with minor cuts and bruises, but there are some who are not as fortunate. More serious injuries include paralysis, brain injury, concussions, deep lacerations, broken bones, dislocated joints, internal injury, as well as neck, back, and spine injuries. That is why this should be one of your primary concerns.
Contact Us Today
If you, your family members, or anyone you know has been involved in an accident and seeks a trustworthy Columbus car accident lawyer, do not hesitate to get in touch with the Law Offices of Jay Hurlbert today. We understand how one moment has the power to turn your life inside out. And we will not stop until we help you put your life back in order.
Request a Free Ohio Car Accident Case Evaluation Today
Free Case Evaluation
Speak to an Ohio Car Accident Attorney
Request information or schedule an appointment with an attorney to discuss your Ohio personal injury case. No fee or obligation.
Free Case Evaluation