Ohio General Civil Litigation Attorney
Help Navigate a Lawsuit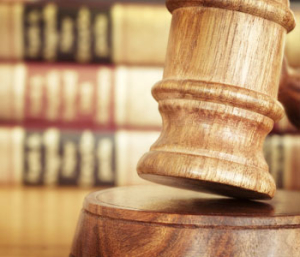 Litigation is a serious matter and one that you should not face without an experienced Columbus litigation attorney by your side. The help of a legal expert will aid you in navigating the confusing twists and turns that a successful litigation process requires.
Facing Civil Litigation
Civil litigation is a legitimate dispute between two or more parties that results in financial compensation or specific performance instead of criminal sanctions. An attorney who is skilled in civil litigations is known as a "trial attorney" or "litigator". They represent parties concerned in hearings, arbitrations, mediations and trials appearing before federal, state and local courts, foreign tribunals and administrative agencies.
Because of the financial cost, time constraints, and the high-risk aspects of litigation, lawsuits are usually a "last resort" option. And because lawsuit usually does not consider the best interest of the parties involved, it also leads to discord between the parties concerned.
The Importance Of Legal Help
While getting a lawyer may not be a main priority for some people, obtaining help from a civil litigation lawyer in Columbus will save you from unnecessary time, cost, and effort involving the civil litigation suit. A skilled litigator will make every effort to counsel the client on the best steps to take in the most common cases that include:
Personal injury
Defamation
Employment issues
Breach of contract
Debt
Financial disputes
Class action suits
Temporary restraining orders
Property disputes
Obligation disputes
The Help You Need Today
The Law Offices of Jay Hurlbert are committed to providing you with the best legal representation you can find. The firm is experienced in protecting clients' interest with the best and most cost-effective solution in mind. Contact us today to get an in-depth assessment of your present situation from attorney Jay Hurlbert.
Free Case Evaluation
Speak to an Ohio General Civil Litigation Attorney
Request information or schedule an appointment with an attorney to discuss your Ohio personal injury case. No fee or obligation.
Free Case Evaluation