Ohio Insurance Coverage Disputes Attorney
Stand Up to Insurance Companies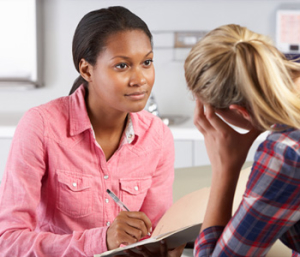 Insurance companies train their agents to manipulate victims into making damaging statements against their claims. They count on you not having spoken to an attorney. You pay insurance companies to be there for you after an accident. So don't let them off the hook, make sure you get what you deserve.
Don't Be Taken Advantage Of
Accidents are emotional times. There are bills to pay, paperwork to fill out and emotional damages. Insurance agents count on the fact that after an accident you are too stressed to negotiate a fair claim. That's why we're here. The Law Offices of Jay Hurlbert fight on your behalf to ensure you get what you are owed.
Experience Where It Counts
After an accident you need someone who understands what you are going through and someone who will fight for you. Not only has Jay Hurlbert worked for an insurance company but he has over 15 years of experience handling insurance claims in Columbus, Ohio. He leverages his industry experience and years of legal experience to get you the settlement you deserve.
We're Here For You
When it comes to insurance claims in Columbus, Ohio, no one has more industry knowledge and experience than The Law Offices of Jay Hurlbert. There is no reason to go through the pain and trauma of an accident alone. Contact us today for a free case evaluation and let us fight for what you deserve.

Free Case Evaluation
Speak to an Ohio Insurance Coverage Disputes Attorney
Request information or schedule an appointment with an attorney to discuss your Ohio personal injury case. No fee or obligation.
Free Case Evaluation