Ohio Motorcycle Accidents Attorney
Legal Counsel After Your Motorcycle Accident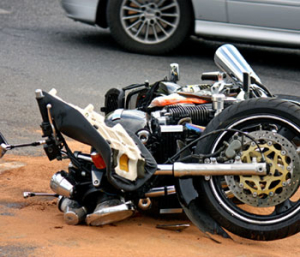 Motorcycle accidents can be devastating. Even with all the proper protective gear, a motorcycle accident can result in serious life-altering injuries. These injuries can result in lost wages and high medical bills. There's no reason you and your loved ones need to go through this traumatic experience alone. Jay Hurlbert is here to fight for Ohio motorcyclists to get them what they need and deserve.
Not Every "Accident" is an Accident
Sometimes accidents happen. Other times accidents are not only preventable but are a result of someone else's negligence. In these cases you need someone to fight for what you deserve. This is especially true of motorcycle accidents where the injuries sustained are serious and life-altering.
Jay Hurlbert Fights For You
With medical bills piling up and insurance adjusters calling, it can seem like there is no one in your corner. After a motorcycle accident your job is to get better. The Law Offices of Jay Hurlbert have over 15 years of experience dealing with motorcycle related accidents in Ohio. He knows what you and your loved ones are going through and he knows how to fight for you. We are here to ensure you are properly compensated for your injuries.
Free Case Evaluation
There's no reason to go it alone. Contact us today and we will provide a free case evaluation. Let us get you what you deserve.
Free Case Evaluation
Speak to an Ohio Motorcycle Accidents Attorney
Request information or schedule an appointment with an attorney to discuss your Ohio personal injury case. No fee or obligation.
Free Case Evaluation