Ohio Workers' Compensation Attorney
Fighting for Workers' Rights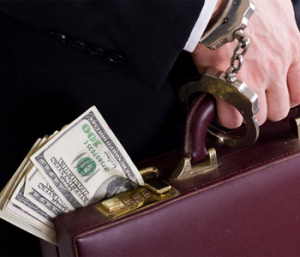 People devote a lot of time to their nine-to-five job. And most of the time, this dedication to work can turn that nine-to-five into nine-to-six, seven, eight, or longer. And rightly so since being employed is the main source of income and livelihood for majority of Americans.
But what happens when a workplace accident leaves you temporarily or permanently disabled? Even if your workplace's safety record is impeccable, workplace accidents are more common than you think. And this leaves any worker vulnerable to unforeseen circumstances.
Workers' Compensation
Under the law, you are entitled to protection against lost income and opportunity costs should you meet an accident in the workplace. Here are some of the workplace injuries covered:
Overexertion and Muscle Strain – due to work movement like pulling, pushing, lifting, etc.
Light and Heavy Machinery Injuries – injuries caused by machines in the work place. Most common are burns, cuts, scrapes, etc.
Slips and Falls in the workplace
Travel Injuries – injuries caused during official business trips
Assault and Battery – injuries caused by other employees or office personnel
The Dilemma
Workers' compensation is not one hundred percent guaranteed. There can be many loopholes depending on your situation and employment status. Any workers compensation lawyer in Columbus will tell you that it is your employer's duty to fight for the compensation you are entitled to. But sadly, not all companies are as dedicated as their workers when it comes to claiming for workers' compensation.
Get Help Today
If you or a loved one has experienced a work related injury or accident, seeking the help of a Columbus workers compensation attorney should be your first priority. The Law Offices of Jay Hulbert has years of experience in the field of workers' compensation and is committed to serving the legal needs of Central Ohio workers and their families.
Request a free, no-obligation evaluation today to discuss your case and learn more about your legal options.

Free Case Evaluation
Speak to an Ohio Workers' Compensation Attorney
Request information or schedule an appointment with an attorney to discuss your Ohio personal injury case. No fee or obligation.
Free Case Evaluation