Ohio Truck Accidents Attorney
Get Legal Help You Can Trust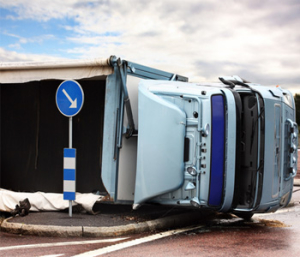 Many attorneys treat accidents involving tractor-trailers the same as they treat other motor vehicle collisions. This is a mistake. Attorney Hurlbert knows that there are many pieces of evidence to help your case that will likely vanish if your attorney does not have the skill and expertise necessary to handle a trucking case.
Preserving evidence that a truck driver violated state or federal regulations concerning the number of hours they operated a truck is vitally important. Likewise, maintenance records of both the truck itself and its trailer are needed to determine if the trucking company kept the truck and trailer in good condition. Attorney Hurlbert moves swiftly to secure any electronic or GPS data that could prove the driver was operating the vehicle in an unsafe manner.
Securing these types of evidence may be the difference between an "acceptable" settlement with another attorney's office and a settlement that would fully compensate a victim of a truck collision.

Free Case Evaluation
Speak to an Ohio Truck Accidents Attorney
Request information or schedule an appointment with an attorney to discuss your Ohio personal injury case. No fee or obligation.
Free Case Evaluation